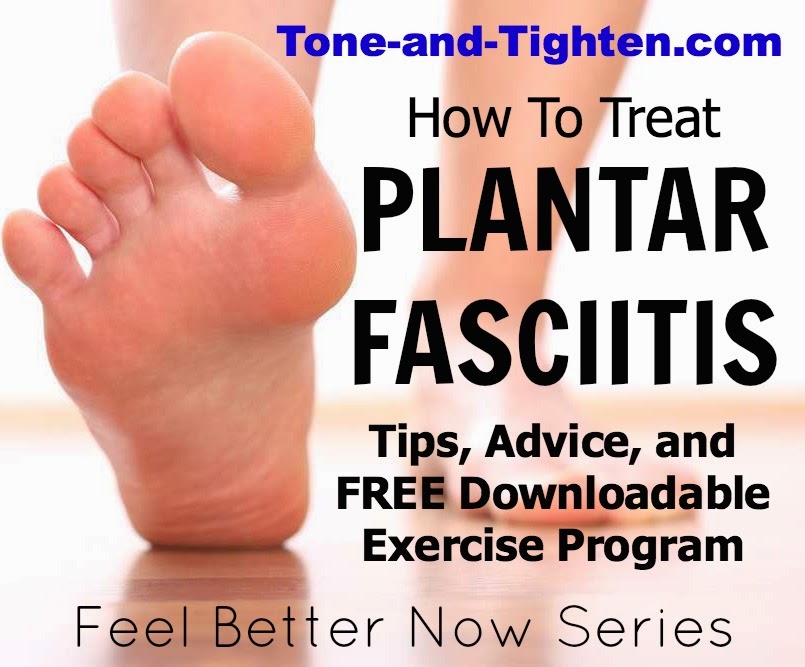 Overview
The Plantar Fascia is a broad, thick band of tissue that runs from under the heel to the front of the foot. Through overuse the fascia can become inflamed and painful at its attachment to the heel bone or calcaneus. The condition is traditionally thought to be inflammation, however this is now believed to be incorrect due to the absence of inflammatory cells within the fascia. The cause of pain is thought to be degeneration of the collagen fibres close to the attachment to the heel bone.
Causes
Training on improper, hard and/or irregular surfaces as well as excessive track work in spiked shoes, or steep hill running, can stress the plantar fascia past its limits of elasticity, leading to injury. Finally, failure in the early season to warm up gradually gives the athlete insufficient time for the structures of the foot to re-acclimate and return to a proper fitness level for intensive exercise. Such unprepared and repeated trauma causes microscopic tearing, which may only be detected once full-blown plantar fasciitis and accompanying pain and debilitation have resulted. If the level of damage to the plantar fascia is significant, an inflammatory reaction of the heel bone can produce spike-like projections of new bone, known as heel spurs. Indeed, plantar fasciitis has occasionally been refereed to as heel spur syndrome, though such spurs are not the cause of the initial pain but are instead a further symptom of the problem. While such spurs are sometimes painless, in other cases they cause pain or disability in the athlete, and surgical intervention to remove them may be required. A dull, intermittent pain in the heel is typical, sometimes progressing to a sharp, sustained discomfort. Commonly, pain is worse in the morning or after sitting, later decreasing as the patient begins walking, though standing or walking for long periods usually brings renewal of the pain.
Symptoms
Plantar fascia usually causes pain and stiffness on the bottom of your heel although some people have heel spurs and suffer no symptoms at all. Occasionally, heel pain is also associated with other medical disorders such as arthritis (inflammation of the joint), bursitis (inflammation of the tissues around the joint). Those who have symptoms may experience 'First step' pain (stone bruise sensation) after getting out of bed or sitting for a period of time. Pain after driving. Pain on the bottom of your heel. Deep aching pain. Pain can be worse when barefoot.
Diagnosis
Your doctor will ask you about the kind of pain you're having, when it occurs and how long you've had it. If you have pain in your heel when you stand up for the first time in the morning, you may have plantar fasciitis. Most people with plantar fasciitis say the pain is like a knife or a pin sticking into the bottom of the foot. After you've been standing for a while, the pain becomes more like a dull ache. If you sit down for any length of time, the sharp pain will come back when you stand up again.
Non Surgical Treatment
There are several things you can do to self-treat your heel or arch pain. The first thing is to wear better shoes and consider adding arch supports or custom foot orthotics to your shoes. Stretching the calf muscles can also often be helpful. Try to stretch when you first get up in the morning and before you go to bed at night. Another good exercise is to "roll" your arch and heel. This is done by placing a tennis ball, golf ball, or lacrosse ball on the floor and rolling your foot on top of it. Some people get extra benefit by "rolling" on a frozen water bottle. You should also carefully evaluate your fitness program as you may be overdoing it. You may want consider backing of new or recently added exercises or increases in training until your heel pain improves. If you work at a standing job try to take more time to walk around during the day and avoid standing in one place for too long.
Surgical Treatment
Surgery may be considered in very difficult cases. Surgery is usually only advised if your pain has not eased after 12 months despite other treatments. The operation involves separating your plantar fascia from where it connects to the bone; this is called a plantar fascia release. It may also involve removal of a spur on the calcaneum if one is present. Surgery is not always successful. It can cause complications in some people so it should be considered as a last resort. Complications may include infection, increased pain, injury to nearby nerves, or rupture of the plantar fascia.
Stretching Exercises
In one exercise, you lean forward against a wall with one knee straight and heel on the ground. Your other knee is bent. Your heel cord and foot arch stretch as you lean. Hold for 10 seconds, relax and straighten up. Repeat 20 times for each sore heel. It is important to keep the knee fully extended on the side being stretched. In another exercise, you lean forward onto a countertop, spreading your feet apart with one foot in front of the other. Flex your knees and squat down, keeping your heels on the ground as long as possible. Your heel cords and foot arches will stretch as the heels come up in the stretch. Hold for 10 seconds, relax and straighten up. Repeat 20 times. About 90 percent of people with plantar fasciitis improve significantly after two months of initial treatment. You may be advised to use shoes with shock-absorbing soles or fitted with an off-the-shelf shoe insert device like a rubber heel pad. Your foot may be taped into a specific position. If your plantar fasciitis continues after a few months of conservative treatment, your doctor may inject your heel with steroidal anti-inflammatory medication. If you still have symptoms, you may need to wear a walking cast for two to three weeks or a positional splint when you sleep. In a few cases, surgery is needed for chronically contracted tissue.